Main content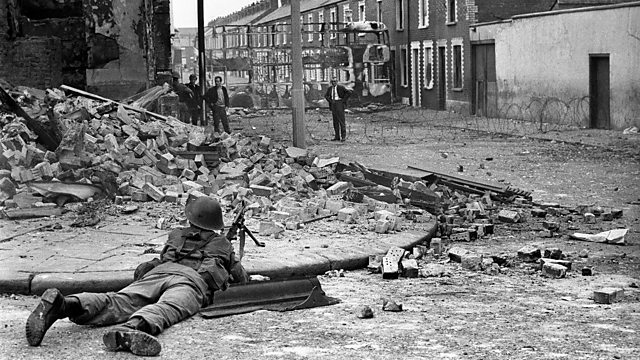 Northern Ireland 1969: The violence spreads
Ruth Sanderson looks back at the Scarman testimonies and the legacy of the violence in Belfast in 1969.
Ruth Sanderson grew up in Northern Ireland yet never really understood how the Troubles started. In the second programme, looking back at Scarman testimonies and talking to her parents who were caught up in events, Ruth is trying to work out how Northern Ireland spiralled out of control. Fifty years on and with her first baby on the way, Ruth wants to know if the legacy of the Troubles will ever be lifted in a Northern Ireland which is still divided today.
Podcast
Download the latest documentaries Investigating global developments, issues and affairs.