Main content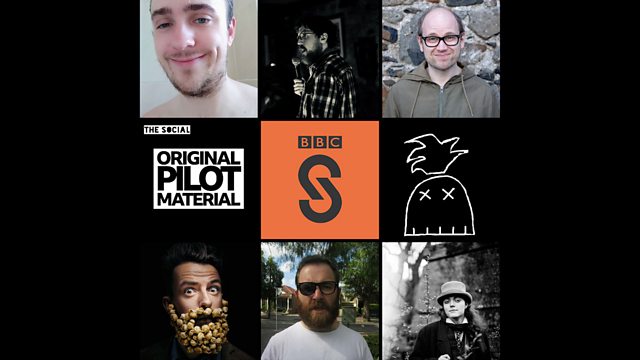 S1E8: A Really Weird and Awkward Halloween Séance... with Chunks
Glasgow comedy improv group Chunks take over our feed and attempt to contact the other side, meeting some very weird ghosts in the process.
This week, we hand over our feed to Glasgow comedy improv group Chunks. With it being spooky season, Chunks decided to stage a séance in an attempt to talk to a bunch of ghosts. In this hilarious, super-dramatised, 100% improvised episode, our hosts reconnect with legendary star of Scottish hip hop, MC Fizzy (never heard of him), summon the spirit of Elizabeth I (it's not really her, honestly) and, worst of all, an extremely angry farmyard animal.
Join Donny, Chris, Paul, Sandy, Gabe and Richard for the spookiest and most peculiar episode of Original Pilot Material yet.
*This episode features a parody séance and in no way reflects real life.*
This episode was performed by Chunks (Donny Vostok, Chris Thorburn, Paul McDaniel, Sandy Bouttell, Gabriel Featherstone and Richard Brown)
Podcast Hosts are Amelia Bayler & Ross Semple
Produced by Paul Carlin & Ross Semple
Senior Producers are Anna Fenton & Paul McFadyen
Exec Producer is Anthony Browne
Original Pilot Material is a podcast for BBC Sounds from the team behind BBC The Social, the award winning new talent platform from BBC Scotland.
Live in the UK and want to pitch an idea?
originalpilotmaterial.thesocial@bbc.co.uk
Podcast
Unique experiences and stories from around the UK, created by new podcasting talent.