Main content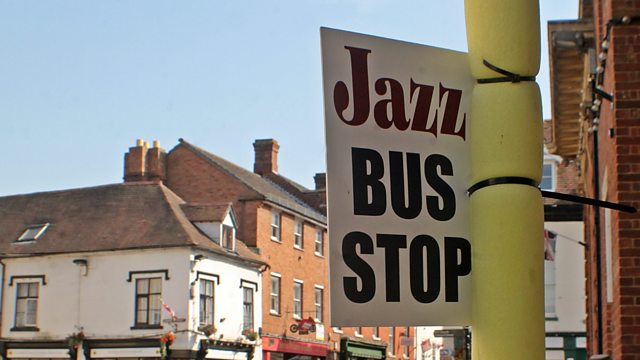 Andrew Marston on the future of the Upton Jazz Festival
Unsigned, undiscovered and under-the-radar music from Herefordshire & Worcestershire.
• Will Young talks about the new album he wrote in Hay-on-Wye.
• Highlights from last weekend's birthday celebrations, looking back at 30 years of BBC Hereford & Worcester.
• More of your memories of the Malvern Winter Gardens from the man who put on the gigs!
• Looking at the options as the future of Upton Jazz Festival is under question.
• Lest we forget: Music from local musicians with their songs for Remembrance Sunday.
Music Played
Appearing at our next recording session

Remembrance Sunday track

In the Gig Guide
Upton Jazz Festival
This week, we look at the uncertain future of the Upton Jazz Festival.
 
The event, which began 35 years ago, has been suffering from falling audience numbers in recent years.
 
Organisers say they will run a smaller number of events over the next two years after it emerged that rising costs and low volunteer numbers were putting its future in doubt.
 
The plan, put forward by Jon Parsons, one of the festival's trustees, sees events being held in venues in the town with no marquees or outdoor stages, reducing the cost of the set-up.
 
As part of the plan, the town council has agreed to allow use of the Memorial Hall at a reduced rate for the first two years to help the festival recover its financial position.
 
Councillors said although they would not normally agree to something like this, the alternative was to not hold a jazz festival at all.
 
They voted to accept the plan, and agreed that the jazz festival, which is world famous, should be protected.
 
Will Young on Hay-on-Wye
We're hearing from chart-topping singer Will Young who's recorded his latest album in Hay-on-Wye.
 
Lexicon is the seventh studio recording by the multi award-winning artist, written alongside the town's Jim Eliot.
 
Jim's written and produced songs for Kylie Minogue, Olly Murs, Ellie Goulding, Christina Perri, Sophie Ellis Bextor, Leona Lewis, James Morrison, Rae Morris, Sigma and Foxes – and has now had the same number of top ten singles as Adele.
30 Years of BBC Hereford & Worcester
We'd like to say thank you to everyone who came along to our huge 30th Birthday party at the University of Worcester Arena.
 
Alongside loads of fluorescent fancy dress, big hair, live music and massive '80s disco set from Elliott Webb - we got nearly 500 people to learn a massive medley of some of the biggest tracks of the decade - in a single day - and then perform it in pride of place at our Big '80s Party, all raising money for BBC Children in Need.
Malvern Winter Gardens
Malvern is well known for its classical connections, but many people are unaware of the town's other musical story.
 
From the early '60s, for a period of around 30 years, Malvern Winter Gardens rocked to the sounds of bands such The Jam, The Kinks, The Who, Pink Floyd, Motorhead, Hawkwind and many more, some of whom were in their infancy at the time.
 
Local charity Rock Around the Hills created an interactive exhibition, thanks to a £60,000 grant, celebrating the story of rock, punk and progressive rock at the Winter Gardens from 1961 to 1990.
 
The display features more than 400 posters, tickets, flyers and fanzines, as well as recorded memories from audience members, musicians and promoters who were all part of the scene.
 
Having already been at Malvern Library and the Hive in Worcester, the exhibition has now moved to the airwaves - and we're broadcasting some of those memories every Sunday, from 6pm, here on BBC Hereford & Worcester.
BBC Music Introducing in Bromyard
Our next recording session takes place at the Conquest Theatre in Bromyard on Sunday, 24 November from 7pm.
 
If you've only ever driven through the town before, the Conquest is on what we like to call 'Nozstock Street!'.
 
The theatre has now been hosting events at its Tenbury Road location for a quarter of a century - but they'd been campaigning for a facility like this since the '50s, according to the records book.
 
Originally, events had been held in an 'old tin hut' which had been built in 1919 by the Royal British Legion. But eventually they decided an all-singing, all-dancing venue was what the town needed.
 
We'd love to see you on the 24th - simply turn up, there's no need to book.