Main content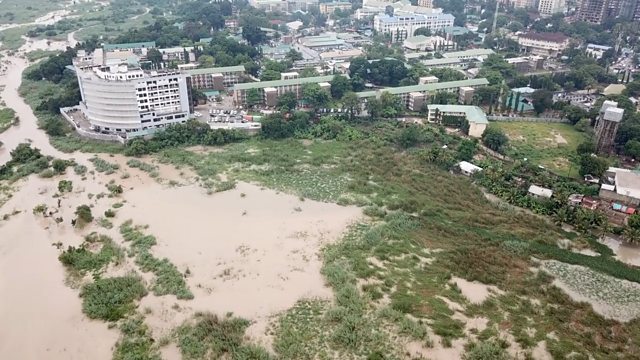 Fighting floods with drones in Dar es Salaam
Like many growing cities in developing countries, Dar es Salaam - Tanzania's commercial capital - has no consistently organised waste collection.
This has led to thousands of unofficial 'rubbish mountains' which clog up the city's rivers, causing mass flooding during the rainy season.
Now a project run by 'Institutions for Inclusive Development' has used drones to identify the worst waste hotspots. Sachin Gupta is behind the scheme and spoke to Newsday:
(Video: Dar es Salaam's flooding seen from a drone. Credit: Frederick Mbuya, Uhuru Labs).
Duration:
More clips from Newsday