Main content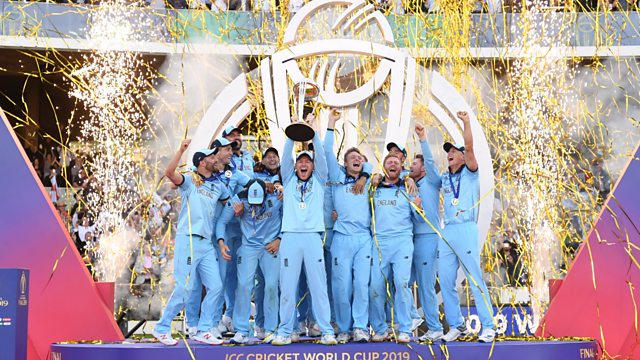 Sudden-death Super Overs - good or bad?
Charu Sharma, Alister Nicholson and Isabelle Westbury give their thoughts on the new ICC Super Over rule.
The controversial boundary count-back rule that decided the World Cup final in England's favour has been abolished.
Under the new rules, if scores are level after a Super Over there, there will be another Super Over played until one team has scored more runs than the other.
Will this benefit cricket, or is over-complicating the game?
Photo: Eoin Morgan of England lifts the Cricket World Cup Trophy during the Final of the ICC Cricket World Cup 2019 between New Zealand (Image: Getty Images)
Duration: