Main content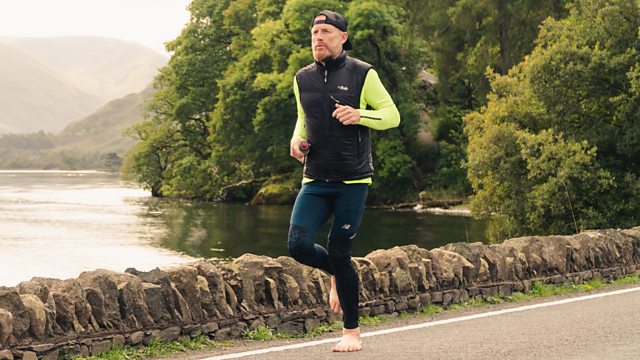 'I ran the length of the British mainland barefoot'
A runner from London who believes trainers are bad for your feet, decided to prove it by running the length of the British mainland without wearing any shoes.
Tony Riddle told 5 Live's Anna Foster he ran barefoot from Land's End to John O'Groats to "show what we're capable of".
He argues that trainers interfere with how the body is designed to move and said, "the more and more you expose your feet, we just adapt".
Originally from BBC Radio 5 Live Drive with Anna Foster and Tony Livesey.
Duration:
More clips from In Short