Main content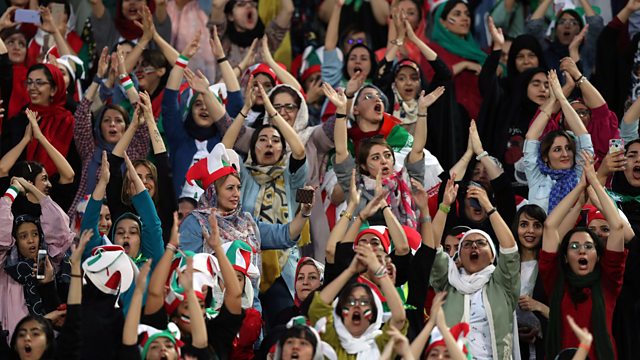 Iran football: 'We are not less than men and boys'
BBC OS spoke to a woman who attended today's historic football match in Tehran.
It's the first time women in Iran have been allowed to freely enter a stadium for a men's match since just after the 1979 Islamic revolution.
The change followed the death of a fan who had set herself alight after being arrested for trying to attend a match.
But human rights group Amnesty International described the move as a "cynical publicity stunt", and said there were only a "token number" of tickets for female fans.
(Photo: Female football fans show their support during of the FIFA World Cup Qualifier match between Iran and Cambodia at Azadi Stadium in Tehran, Iran. Credit: Getty Images)
Duration:
More clips from BBC OS