Main content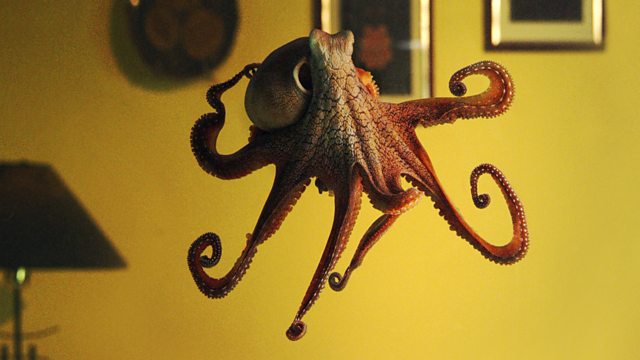 What is it like to be an octopus?
Marine biologist Professor David Scheel wonders what it's like to be an octopus. He kept octopuses in an aquarium at his university to study their behaviour. Obviously he couldn't spend his whole life at work so he decided to bring one into his own home to observe it day-to-day.
The BBC documentary about him and Heidi the octopus is called The octopus in my house. You can find more information here: https://www.bbc.co.uk/programmes/p07kpmn1/p07kpm8m.
Presenter: Jo Fidgen
Producer: Alice Gioia
Picture: Heidi the octopus floating in her tank.
Credit: Ernie Kovacs
Duration: