Main content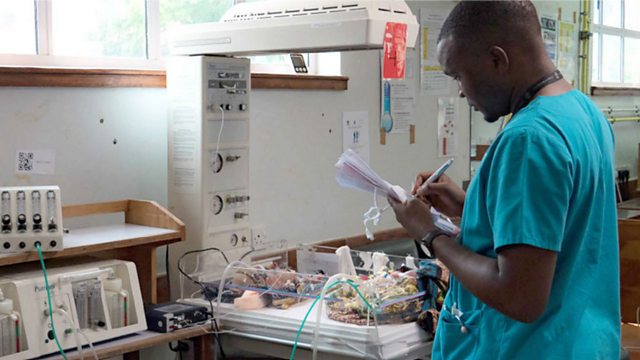 'Game changing' equipment to prevent newborn deaths in Africa
A new global consortium is aiming to transform newborn care and prevent thousands of deaths across Africa.
NEST360° is a £50m partnership which will provide equipment, initially focusing on Malawi, Kenya and Tanzania.
Devices are selected to address problems that kill newborns, like breathing difficulties, infection, jaundice and hypothermia. These issues especially affect the most vulnerable babies who are born prematurely.
Dr Msandeni Chiume is head of pediatrics at Kamuzu Central Hospital in Malawi and part of the team heading up NEST360° in the country.
(Photo: An example of NEST360° equipment. Credit: NEST360°)
Duration: