Main content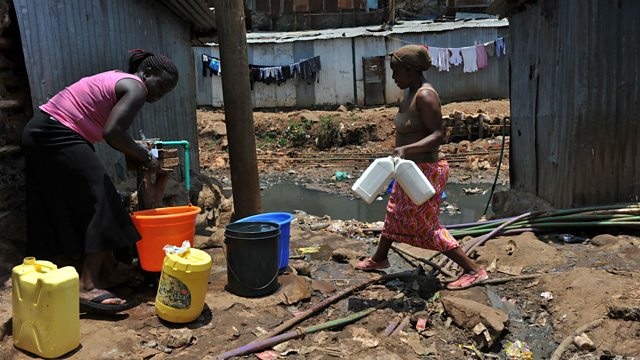 'Davos with the poor' to be hosted in Kenya's largest slum
A forum, dubbed 'Davos with the poor', is to take place in Kibera - a heavily populated and largely very poor area in the Kenyan capital, Nairobi. The inaugural World Poverty Forum was announced at the United Nations General Assembly in New York. The man behind the forum, Kennedy Odede, says it's being hosted there because the focus needs to be on learning from and listening to some of the world's poorest communities.
"That's where the people live who really struggle and it's a symbol that in development we cannot change things if we cannot really relate"
Mr Odede spoke to BBC Newsday's James Copnall.
(Photo: Residents of Nairobi's Kibera slum fill jerrycans with water Credit: Tony Karumba/ AFP/Getty Images)
Duration: