Main content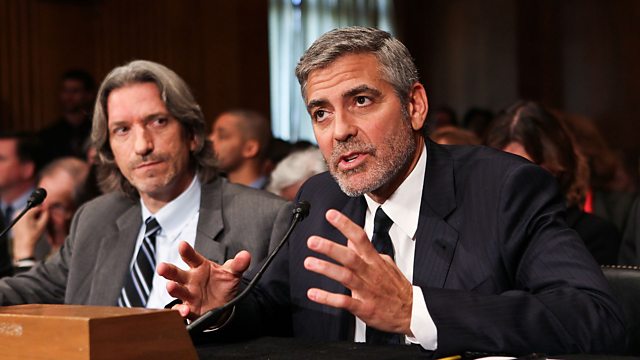 George Clooney tells Newsday about those profiting from conflict in South Sudan
The corrupt financial transactions between some government officials and foreign companies should be targeted as the most effective way to curb the violence in South Sudan.
This is the conclusion of research by The Sentry, an advocacy and investigation organisation based in the United States, which names individuals and businesses - including foreign state-owned oil companies - which it says have plundered the resources of the country for personal gain.
Newsday's James Copnall spoke to George Clooney - the film star who co-founded The Sentry - and the organisations director John Prendergast.
(Photo: George Clooney and John Prendergast. Credit: Getty Images)
Duration: