Main content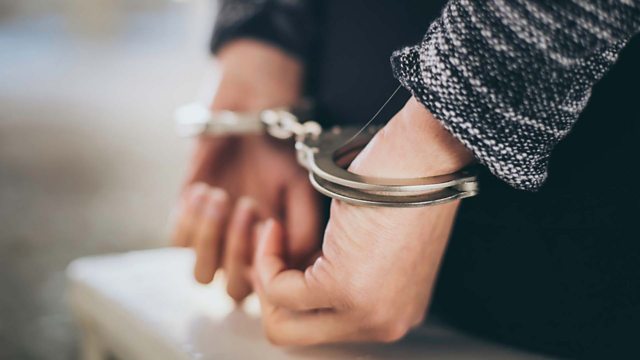 'Why does my mental health mean I'm often treated like a criminal?'
UK police are dealing with an increasing number of mental health incidents. We hear from Emma, who was arrested during a mental health crisis, police and mental health experts.
5 Live's Nihal Arthanayake speaks to 39 year-old Emma (not her real name), who has been handcuffed, arrested, placed in a police cell and charged with offences during times of crisis in her mental health.
Figures obtained by 5 Live show the number of mental health flagged call outs to police went up by 28% between 2014 and 2018.
They speak to mental health experts and hear from police officers about the issue, and what can be done.
A Home Office spokesman told 5 Live: "The Government has announced an additional 2.3 billion pounds to enhance mental health services by 2024, providing the healthcare services to relieve the pressure on police. We are moving at pace to deliver our commitment to recruit 20,000 new police officers over the next three years."
Details of organisations offering information and support with mental health are available at bbc.co.uk/actionline, or you can call for free, at any time to hear recorded information on 08000 155 998.