Main content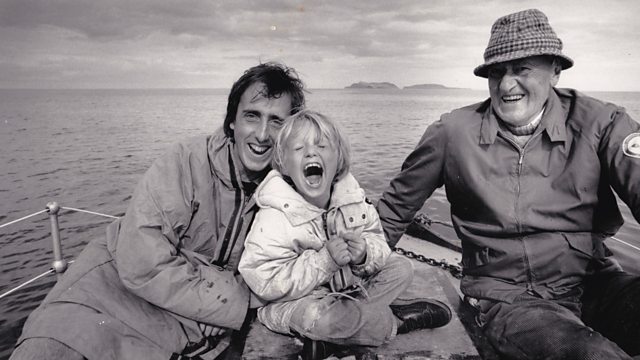 My father gave me three islands as a gift
The Outer Hebrides are made up of more than 100 islands off the coast of Scotland. Three of them are called the Shiant Isles – they are tiny, uninhabited islands, very wild and very beautiful. They used to belong to a man called Adam Nicolson. He inherited them from his father when he was 21. Rather an unusual inheritance, but Adam says they've taught him a lot about life and love. And just how noisy an uninhabited place can be... Adam wrote a book about the islands called Sea Room: An Island Life.
Presenter: Jo Fidgen
Producer: Nathan Gower
Image: Adam Nicolson (left), his son Tom (centre) and Adam's father, Nigel (right).
Credit: Courtesy of Adam Nicolson.
Duration: