Main content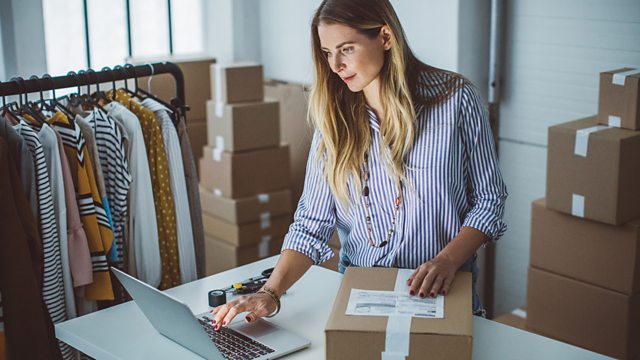 The Business of Clicks
Online will account for 50 percent of retail within a decade - it's described as a consumer-led revolution. How will this change affect retailers?
Online retail spending has increased more than four fold in the last ten years - it now accounts for almost one in five pounds we spend shopping.
But whilst times are tough for our high streets, e-retailing is far from a licence to print money. With widespread discounting and a growing cost of delivery and returns, margins are being squeezed and many are finding it a struggle to survive.
In this programme, Adam Shaw investigates how the economics of e-commerce work, what the move to predominantly online will mean for many retailers and what our shopping environment may look like in 10 years time.
Presenter: Adam Shaw
Producer: Alex Lewis
Editor: Penny Murphy
Image: A woman packing a box to post
Credit: Getty Images