Main content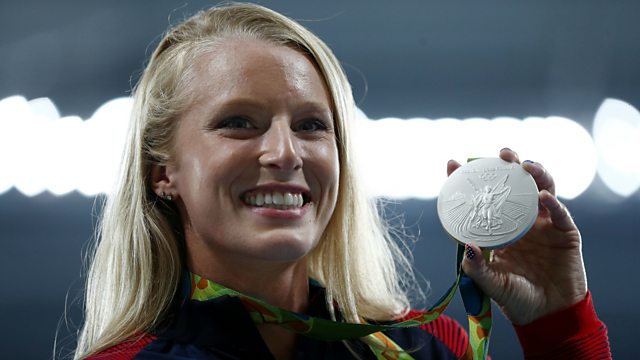 The Warm Up Track: BBC Athletics Podcast, Episode ten
Christian Taylor and Sandi Morris join the team for The Warm Up Track in Brussels
This week, two of the best of all-time at what they do. Double Olympic and three-times World Champion for the Triple Jump, Christian Taylor, and the World Indoor Pole Vault gold-medalist Sandi Morris.
What's it like co-writing a song and singing it to a sold-out stadium?
Why the best jumps just feel like you're flying, and why you need help remembering them.
Plus, what pole vault poles would say if they could talk.
Those questions answered, as well as more serious discussions about whether their events will have a future in next season's slimmed-down Diamond League and how giving athletes microphones could improve everyone's understanding of the sport.
Featured in...
Interviews and debate from the World Athletics Championships
World Athletics Championships: Meet the stars