Main content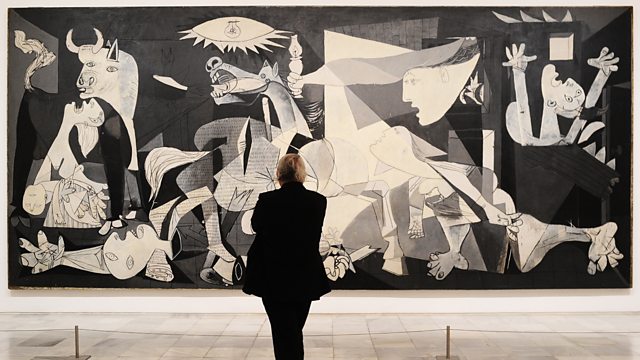 Picasso's Guernica (Summer Repeat)
Melvyn Bragg and guests discuss Pablo Picasso's Guernica, which he painted in 1937 soon after the bombing of that Basque town in the Spanish Civil War, and its wider context.
Melvyn Bragg and guests discuss the context and impact of Pablo Picasso's iconic work, created soon after the bombing on 26th April 1937 that obliterated much of the Basque town of Guernica, and its people. The attack was carried out by warplanes of the German Condor Legion, joined by the Italian air force, on behalf of Franco's Nationalists. At first the Nationalists denied responsibility, blaming their opponents for creating the destruction themselves for propaganda purposes, but the accounts of journalists such as George Steer, and the prominence of Picasso's work, kept the events of that day under close scrutiny. Picasso's painting has gone on to become a symbol warning against the devastation of war.
With
Mary Vincent
Professor of Modern European History at the University of Sheffield
Gijs van Hensbergen
Historian of Spanish Art and Fellow of the LSE Cañada Blanch Centre for Contemporary Spanish Studies
and
Dacia Viejo Rose
Lecturer in Heritage in the Department of Archaeology at the University of Cambridge
Fellow of Selwyn College
Producer: Simon Tillotson.