Main content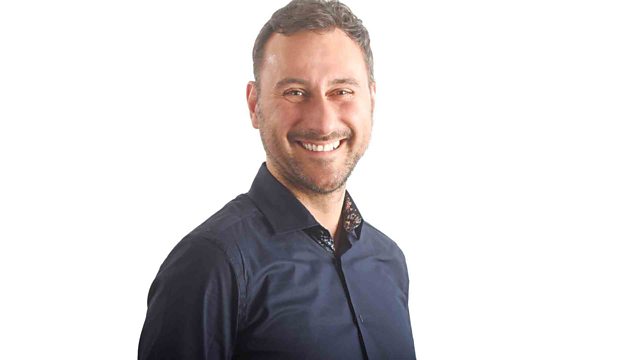 Community choirs, fitness and motivation... PLUS live music from Waiting For Smith
Phil is joined by the Saturday panel for the ultimate lifestyle phone-in.
*We'll be hitting the right note with choral director Debbie Sowter from Sea Folk Sing; having a work out with fitness instructor Michelle Clark; and getting motivated with inspirational speaker Greig Trout – call in for expert advice on any of those topics
*The World Cup of Detectives has reached its conclusion –Today Line Of Duty battles Inspector Morse in the final. Who do you want to see crowned Kent's favourite TV detective series?
*The Wheel of Gameshows spins again – which quiz you'll hear nowhere else (for good reason) will you be playing? The wheel decides!
*We meet the Pearly Queen who'll be wingwalking on an aeroplane over Ashford later this week
*Our Entertainment Reporter, Natalie Eacersall, is back with another review from the world of showbiz
*AND there's live music from our House Band…. Waiting For Smith continue their session in the Performance Area
Last on
Music Played
Naomi Bedford and Paul Simmonds

The Dockyard Rush

Singing It All Back Home.
01.

Fanfare Trumpeters Of The Welsh Guard

Last Post

Music For An Occasion.
33.

Tom Paxton

Goin' to the Zoo

The Best Of Tom Paxton.
Warner Music UK Limited.
06.

Starship

We Built This City

Rock Of America.
TRAX LABEL.
01.

Scissor Sisters

I Don't Feel Like Dancin'

I Don't Feel Like Dancin' (single).
POLYDOR.
01.

David Gray

Babylon

Babylon (Single).
EAST WEST RECORDS.
02.
Broadcast