Main content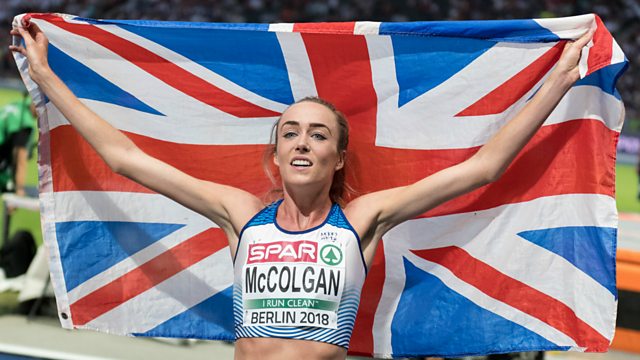 The Warm Up Track: BBC Athletics podcast, episode nine
On episode nine, we speak to Eilish McColgan and Donavan Brazier.
This week, Eilish McColgan and Donavan Brazier. Both are heading to the Worlds on the British and US teams as brand new national champions in the 5000 and 800 metres.
There really are plenty more fish in the sea, which is why one of our guests wants to be a professional fisherman!
What's it like running in the cities and on the tracks where your Mum won golds and broke records?
Plus, why Eilish's dog wouldn't like it in Doha and who was an award-winning writer at the age of ten.
Those questions answered, as well as more serious discussions about body shaming and why we should stand up to trolls on social media.
Photo: Eilish McColgan (Getty Images)
Featured in...
Interviews and debate from the World Athletics Championships
World Athletics Championships: Meet the stars