Main content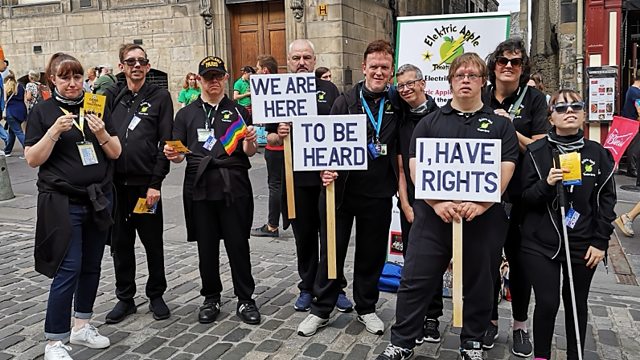 Dear Mr Dead Head
We chat to Elektric Apple – the theatre company where everyone has a learning disability.
Everyone in the theatre company Elektric Apple has a learning disability.
Using important themes from life, like mental health, sexuality and loneliness, they tell stories in their own words.
We sat down with actors Carl and John and their director Andrew Sinclair to talk about what they love most about performing and the message they want to spread with their productions.
Presented by Niamh Hughes
Recorded at the Edinburgh Festival Fringe - @bbcouch