Main content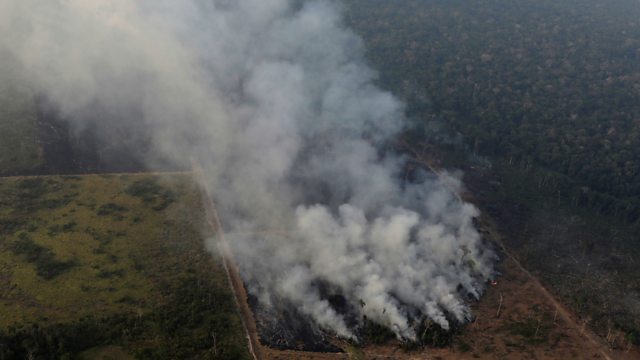 Why is the Amazon burning?
Greenpeace has said that new policies introduced by President Bolsonaro to increase agribusiness in the Amazon, have come at the expense of the forest.
The organisation's figures show a 145% increase in fires compared to the same period last year, and the organisation has also called out farmers who they say are deliberately setting parts of the forest alight.
President Bolsonaro said that Brazil is not equipped to fight the fires and cast doubt on the figures showing the rate of deterioration.
Greenpeace forest campaigner, Juman Kubba, explains the role politics has played in the conservation of the Amazon.
Photo: Smoke billows during a fire in an area of the Amazon rainforest near Porto Velho, Rondonia
Credit: Reuters
Duration:
More clips from World Update