Main content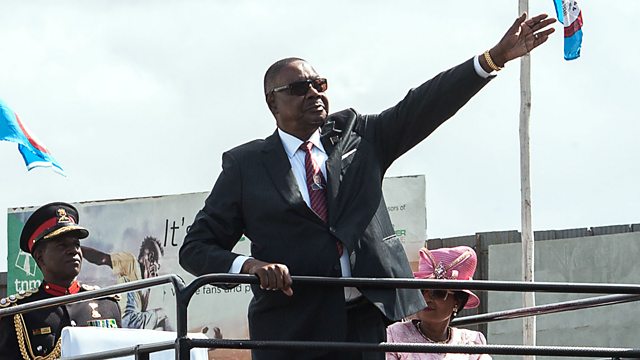 "Is this the kind of democracy we fought for?"
Malawi's President Peter Mutharika has vowed to deploy the military to all borders and airports to prevent any disruptions by demonstrators who are planning mass rallies across the country.
One of the protest organisers is Timothy Mtambo, The Executive Director of the 'Centre for Human Rights and Rehabilitation'.
Last week, his house was petrol bombed and he was forced to escape with his family.
Speaking to Newsday, he said: "We are scared. Are we going to continue with a government which is supposed to protect us a civilians and is now targeting us?"
(Photo: President Mutharika. Credit: Getty Images)
Duration:
More clips from Newsday