Main content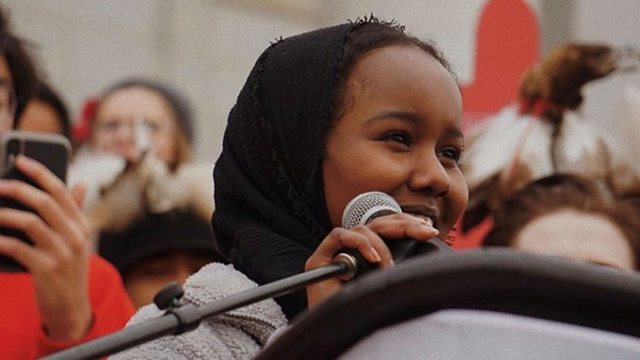 The young Somali refugee writing poetry in the US
'The Walking Stereotype'
A new album of poetry has just been published on iTunes by an 18-year-old Somali refugee from Salt Lake City.
It's called 'The Walking Stereotype' and it's all about her experience of being a young Somali woman in the US, from wearing a hijab to the Trump Muslim ban, to gun violence.
Her name is Saida Dahir and she starting writing when only seven years old.
Newsday spoke to her from Berkeley, California.
(Picture: Saida Dahir. Credit: Ella Baker-Smith)
Duration: