Main content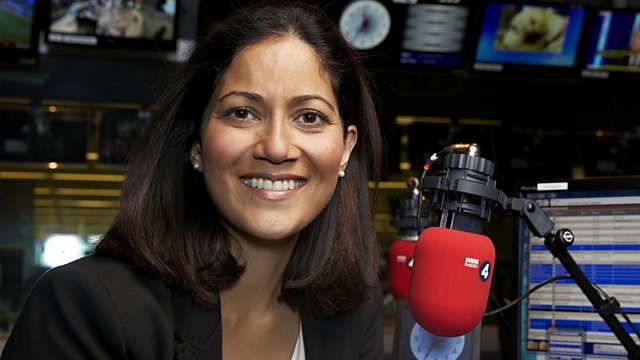 From Our Home Correspondent 18/08/2019
Mishal Husain introduces the story of the passer-by and the woman at the underpass, Chernobyl children in Dorset, Welsh wineries, the 'wet Sahara' and toppling Scottish headstones
Mishal Husain introduces pieces reflecting contemporary life across the United Kingdom. Alison Williams would regularly see a young middle-aged woman sitting outside the railway station she used. They returned smiles; Alison wondered about her back story. Then suddenly the woman was gone. What happened next is a parable of our times. Each summer in recent years, Dorset has welcomed children from areas of northern Ukraine and Belarus blighted by the radioactivity released by the explosion at the Chernobyl nuclear site in April 1986. During their stay, the children receive health checks and enjoy the hospitality of local families. So how are they faring? Jane Labous has been to meet this year's visitors - and their hosts. Even the idea of Welsh wine to accompany haute cuisine used to bring a smile to many a face, not least in the country itself. But in fact wine-making there dates back to Roman times and is currently undergoing a revival. But can what was once a cottage industry - literally - become a money-spinner? Tim Hartley has been visiting vineyards in both North and South Wales to gauge the prospects. When, fifteen years ago, 23 Chinese cockle pickers tragically lost their lives on north-west England's "wet Sahara" - the vast area of sand and mudflats which is Morecambe Bay - it confirmed its reputation for treacherous tides that can readily catch out the unwary. A new guide to assist crossings to and from the Cumbrian and Lancastrian sides of the Bay has recently been appointed and Tom Edwards decided to take his daughters there to initiate them into its tidal flows. And John Forsyth has been unearthing the mystery of toppling headstones in Scottish cemeteries. He discovers the identity of the perpetrator - and why it is happening.
Producer: Simon Coates
Podcast
BBC correspondents take a closer look at the stories behind the headlines.