Main content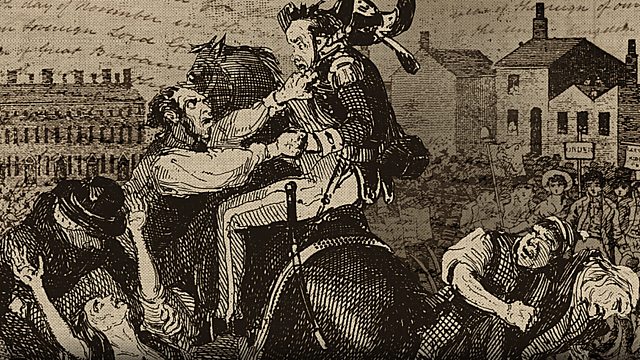 Peterloo Massacre: A turning point in national history?
It's been 200 years since peaceful demonstrators demanding the vote were set upon by the Yeomanry in Manchester, in what became known as the Peterloo Massacre.
For many on the left, 1819 was a kind of Year Zero in British democracy, leading ultimately to universal suffrage and the birth of the Labour party. But others say its influence has been over-stated.
Stephen Smith reports from Manchester and Alison Morgan of Warwick University and Daniel Finkelstein discuss its significance in studio.
Duration:
More clips from Newsnight