Main content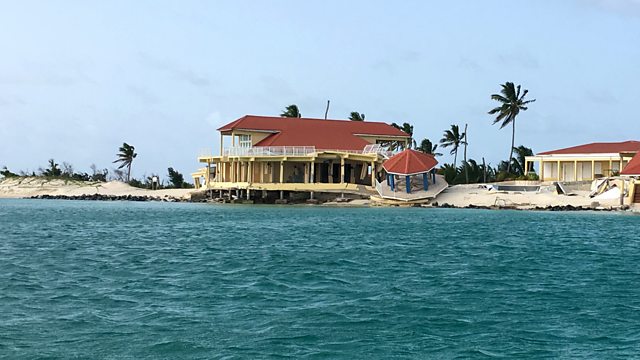 Barbuda: Storms, recovery and 'land grabs'
Who will shape the future of the hurricane-hit, tropical isle of Barbuda?
Who will shape the future of the hurricane-hit, tropical isle of Barbuda? In 2017, category-5 hurricane Irma devastated much of Barbuda's 'paradise' landscape, and its infrastructure. The national government – based on the larger, neighbouring island of Antigua – evacuated the population of some 1800 people. But within days, although the people weren't allowed to return, bulldozers were clearing ancient forest to build an international airport. Critics called this another case of, 'disaster capitalism' – governments and business taking advantage of catastrophe to make a profit.
Barbuda has long been viewed as ripe for more tourism – Hollywood actor Robert De Niro is part of a commercial enterprise working on the opening of an exclusive resort. One of the obstacles to widespread development has been the island's unique system of tenure – all land has been held in common since the emancipation of Barbuda's slave population in the 19th century. But last year the government repealed the law guaranteeing those communal rights, partly to attract investment to the island. Meanwhile, although the hurricane season began on June 1st, families are still living in tents.
(Image:The remains of a luxury resort on Barbuda reveal the power of hurricane Irma. Credit: BBC/Linda Pressly)
Podcast
Download the latest documentaries Investigating global developments, issues and affairs.