Main content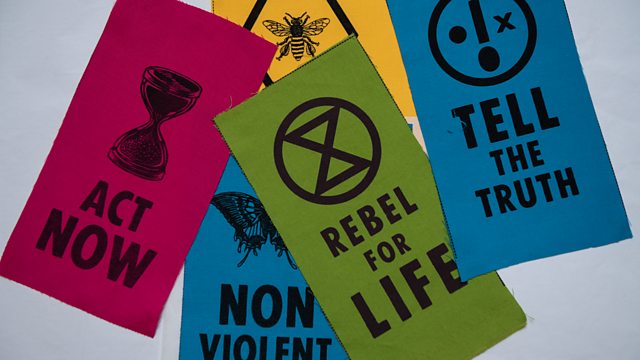 Inside Extinction Rebellion
Their tactics are controversial - but are they effective? Jim Taylor reports from a non-violent direct action training session and Emma Barnett speaks to co-founder Clare Farrell.
Earlier this month, a man phoned BBC Radio Bristol to say that he had been trying to visit his ill father in hospital, but was held up because of a blockade by the environmental group Extinction Rebellion.
Before the man could get to hospital, his father died.
The group's tactics may be controversial - and hundreds of protesters are facing charges after taking part in demonstrations in April - but there is no doubt that they have been effective in getting the subject on the agenda and putting pressure on the government to act.
To find out more about their operations, 5 Live's Jim Taylor went to one of their non-violent direct action training sessions in Liverpool and Emma Barnett spoke to co-founder Clare Farrell.