Main content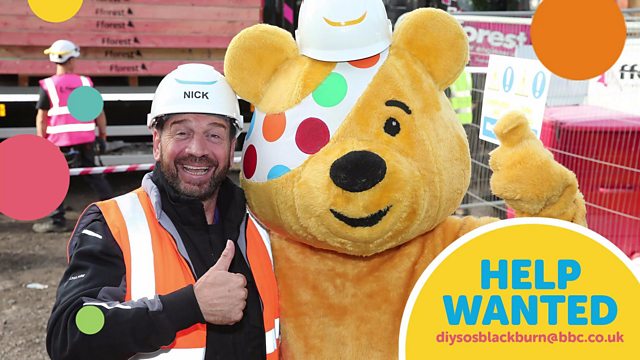 DIY SOS needs you!
DIY SOS needs you!
Our very own Ben Thomson, alongside Nightsafe's Jan Larkin and Carol Greenwood were on BBC Radio Lancashire this morning chatting about the upcoming BBC Children in Need Big Build for Nightsafe.
DIY SOS are in need of a range of tradespeople including carpenters, plasterers, decorators, as well as building materials and somebody who has the skills to cut out drainage.
Does this sound like you or somebody you know? Email DIYSOSBlackburn@bbc.co.uk for more information on the Trades Day on the 13th of September.
See you there!
Duration:
More clips from BBC Children in Need