Main content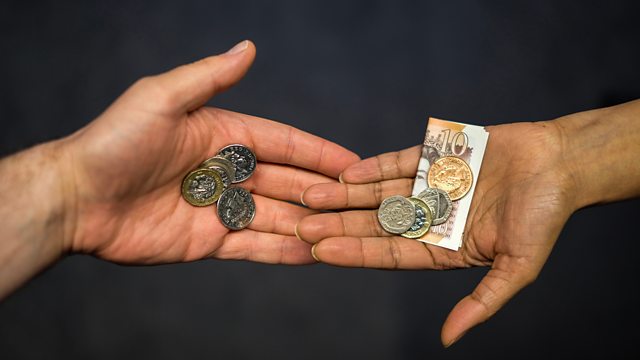 The Money Clinic: Fay and Ben
A relationship counsellor helps people talk about money. In honest and intimate discussions, families and couples open up about their finances and their feelings.
Money is one of the top three strains on relationships and it's a common cause of rift between family and friends too. You might be cautious and risk averse and hate to see your partner frittering their money away on new clothes and nights out; while they might think you should stop being so miserly with your cash and splash out once in a while.
In the Money Box Summer series Ruth Alexander introduces 'The Money Clinic'. We eavesdrop on the conversations of three couples and a mother and son talking honestly about their finances with a relationship counsellor. We learn who they are, about their relationship with the other person, and what financial issues are coming between them. We hear practical tips on how each couple can better to manage their cash, and also how to manage the emotional side of money. We learn that individual attitudes to money are formed in early life, and how arguments about money are often about so much more than just money.
In this programme, 20-somethings, Ben and Fay, have just moved in together. It's an exciting time, but their arguments about money are getting them down. Can they learn to see eye-to-eye?
Producer Smita Patel
Editor Emma Rippon