Main content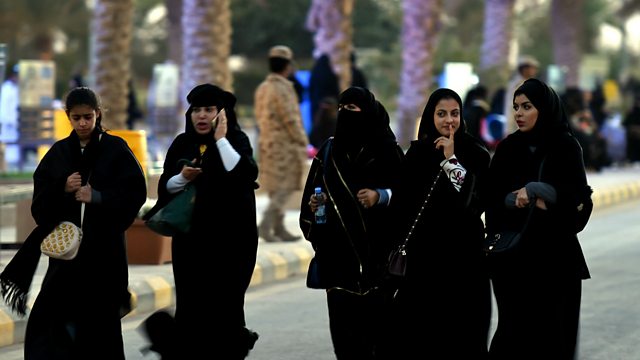 Saudi Arabia allows women to travel abroad independently
Women in Saudi Arabia will now be allowed to travel abroad without a male guardian's permission - ending a restriction that has long been a symbol of the kingdom's ultra-conservative rule.
A Royal Decree which was published in the Official Gazette at midnight on Friday abolished parts of the government's male guardianship system.
The decree also recognises women's rights to register a birth, marriage or divorce, as well as expanding work opportunities for women.
Qanta Ahmed is a medical doctor, social commentator and author of the book In the Land of Invisible Women.
(Photo: Saudi women arrive to attend the Janadriyah festival of Heritage and Culture. Credit: Getty Images)
Duration: