Main content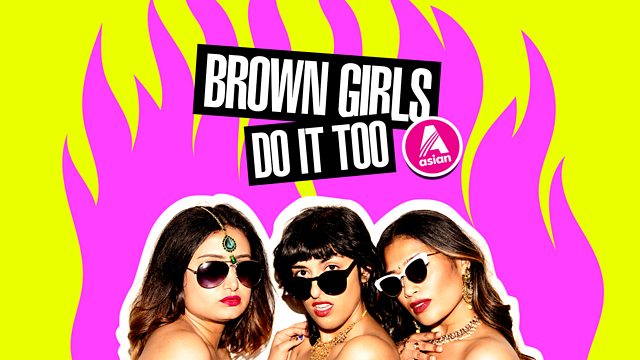 Popping Cherries
Hollyoaks, ex-husbands, tinder and a salwar kameez that keeps getting in the way are all part of Roya, Rubina and Poppy's first time sex stories, told in funny and graphic detail
An Asian girl's sex life is often shrouded in secrecy. However Roya, Rubina and Poppy are breaking all taboos in this revealing podcast.
In the first episode they talk about how they all lost their virginities. Expect both funny and shocking stories that involve ex-husbands, sex via tinder and an annoying salwar kameez that keeps getting in the way.
Brown Girls Do It Too is a no holds barred conversation between three British Asian girls, who all have sex and are unashamed to talk about it. All the 'ins and outs', from the messy realities to the mythical fantasies and sexpectations, Poppy, Rubina and Roya talk about their relationships and sex lives in this funny full frontal podcast.
These are genuine and thought provoking conversations, between three progressive British Asian girls who have and enjoy sex, conversations that have never been aired before. How do they navigate the complex world of sexual adventures with their cultural backgrounds and familial expectations?
Podcast
Conversations and stories about loss and grief by Saima Thompson and Maleena Pone.