Main content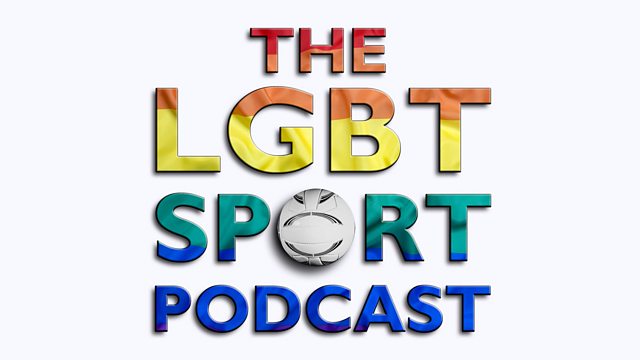 The One with Susannah Townsend and Fiona Pocock
An Olympic gold medallist. An England rugby superstar. One of our favourite podcasts yet.
We've never interviewed a couple on the podcast before - so for our first time doing that, we decided to aim big.
We mean, really big.
Fiona Pocock is a Premiership winner and England rugby star, and Susannah Townsend is a hockey player who was part of the legendary Team GB side that won gold at the Olympics in Rio in 2016. Elite athletes on the field, they're incredible guests off it - talking passionately about the highs and lows that come with carving out a career at the highest levels of world sport.
Also on the agenda - whether they consider themselves to be LGBTQ+ role models; spreading their message to a new generation; and who is REALLY the most competitive of the two of them.
We loved having them on the podcast - and honestly, this is one of our favourite episodes yet.
WANT TO FIND OUT MORE ABOUT OUR GUESTS?
Susannah: @stownsend7
Fiona: @Fiona_Pocock
WANT TO GET IN TOUCH WITH THE SHOW?
@jack_murley
jack.murley@bbc.co.uk