Main content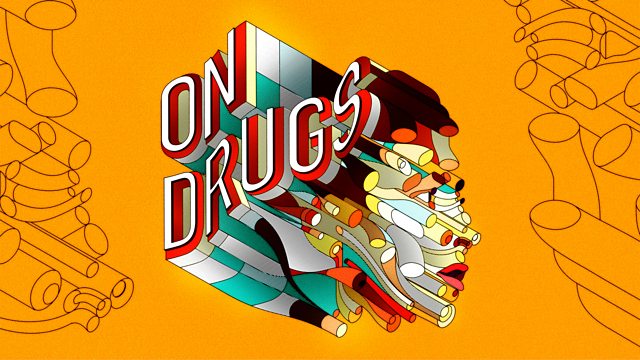 04: The Ripple Effect
Jacob addresses the reality of drug fatalities and talks to the families left behind.
Comedian Jacob Hawley continues his exploration of the UK drugs scene.
This week, Jacob hears from the family of his school friend Max Carlton-Smith, who died from an MDMA overdose at the age of 21. He also meets Elizabeth Burton-Phillips MBE, who lost her son Nick to a heroin addiction and has since founded DrugFAM to support families affected by addiction and bereavement.
Jacob Hawley is a BBC New Comedy Award Finalist, as seen on BBC3 and heard on BBC Radio 4.
If you've been affected by any of the issues discussed in this podcast, you can find help and support here: https://www.bbc.co.uk/programmes/articles/1kS7QTDB16PWkywhsXJLzxz/information-and-support-addiction-alcohol-drugs-and-gambling
You can find out more about DrugFAM here: https://www.drugfam.co.uk/
Jacob Hawley: On Drugs is a BBC Studios production for BBC Sounds.
Art by Made Up
Music by Buddy Peace
Producer: Nick Coupe