Main content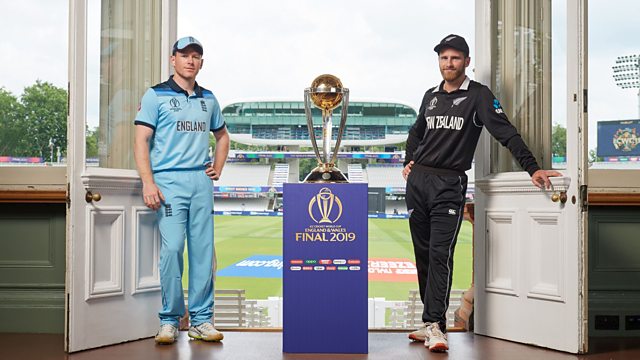 CWC Day 45: The Final Countdown
Hear from Eoin Morgan, Brendon McCullum and many more on the eve of the World Cup final
The day before the World Cup final, Eoin Morgan joins Jonathan Agnew to explain just what winning the tournament would mean to him, and to the game in this country. We hear from Mark Wood, who promises that he'll bring his horse back if England win, and from Brendon McCullum, the man who has heavily influenced both sides.
Jeremy Coney compares the final to Agincourt, with Kane Williamson as Henry V, and Jimmy Anderson talks us through England's last World Cup failure in 2015, and we look at why it could be so different this time.
Podcast
Insight and analysis from the Test Match Special team, plus interviews with top players.