Main content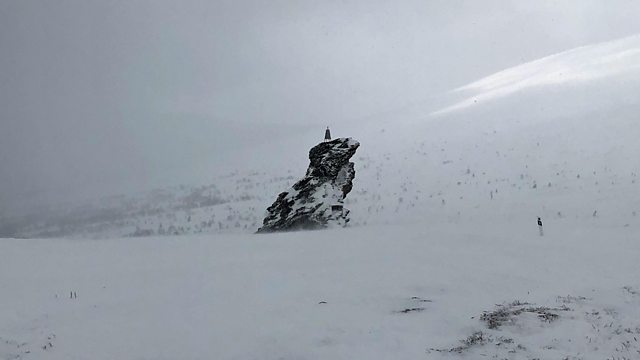 The Dyatlov Pass mystery
The death of nine Russian students has fuelled conspiracy theories for 60 years. Lucy Ash travels to the Ural mountains to trace their footsteps and find out what happened.
In 1959, a group of nine Russian students met a mysterious death in the Ural mountains. Experienced cross-country skiers, their bodies were found scattered around a campsite, their tent cut from the inside, as they seemingly panicked to escape from someone – or something. Sixty years on, Lucy Ash traces their footsteps to try to find out what happened.
Podcast
Download the latest documentaries Investigating global developments, issues and affairs.