Main content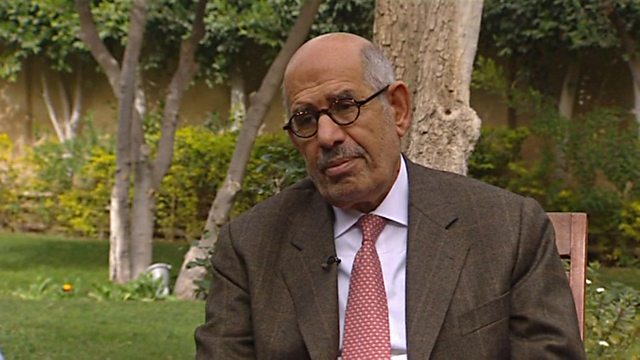 Is Iran a threat?
The former head of the UN's nuclear watchdog accuses the US of "waterboarding" Iran
Dr Mohamed ElBaradei, the former Director General of the International Atomic Energy Agency, said Iran was "trying to scream for help" by increasing its enrichment of uranium.
He denied Iran was close to becoming a nuclear threat and accused the US of applying a "waterboarding" policy towards Tehran.
We also hear from Fred Fleitz, president of the Centre for Security Policy think tank.
(Picture: Dr Mohamed ElBaradei. Credit: BBC)
Podcast
Insight, analysis and debate as key figures are challenged on the latest news stories.