Main content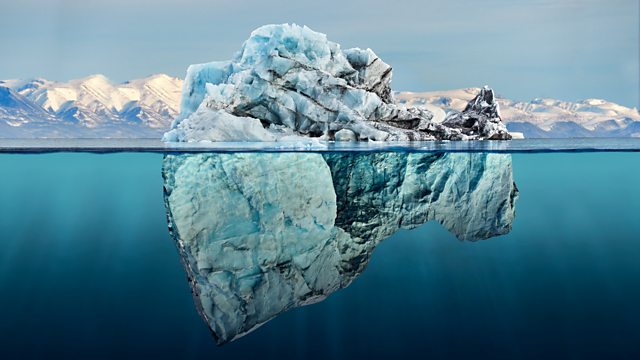 The Dying of the Ice: Olafur Eliasson
Andrew McGibbon talks with the artist Olafur Eliasson about his interest in ice, the loss of ancient arctic ice, his work Ice Watch and his retrospective at Tate Modern.
An audio elegy and a lament for the disappearing sea ice of the North Pole. The sound of ice melting, thawing and shifting across a year is the essence of this tone poem, woven with song, poetry, art and music about the ice.
This first of three programmes features Andrew McGibbon in conversation with Icelandic artist Olafur Eliasson who transported Greenland-bred ancient ice blocks to the country's old colonial capital Copenhagen, in a project titled Ice Watch. The blocks were arranged to resemble an ominous clock showing the amount of ice that disappears every hundredth of a second due to conditions of global warming.
His Weather project became one of Tate Modern's most successful installations – with over two million people visiting the exhibition, watching themselves reflected on a ceiling mirror while being bathed in artificial sunlight and doused in a sweetened atmosphere of humidified water and sugar.
The programme examines Olafur's relationship with ice, growing up in Iceland and how Ice Watch - a piece that fused art, reality and environmentalism - brought worldwide attention to the rapid loss of the Greenland Ice Shelf.
In July 2019, a major survey of Olafur's work is mounted at Tate Modern, including around 40 works spanning three decades.
The Dying of the Ice features the sounds of melting and retreating ice in the Arctic and the under-ice creatures living in that boundary as an active, low volume soundtrack audible throughout the programme.
Written and Presented by Andrew McGibbon
Producers: Louise Morris and Nick Romero
A Curtains For Radio production for BBC Radio 4