Main content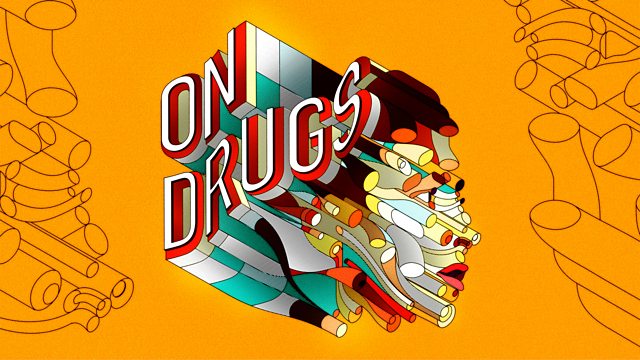 03: Changing Your Mind
Jacob delves into the world of psychedelics and talks Ayahuasca in a comedy club.
Comedian Jacob Hawley continues his exploration of the UK drugs scene by discussing the potential powers and dangers of psychedelic drugs.
Guests include comedian Carl Donnelly on the trip that changed his life, 'Acid Countess' Amanda Feilding from the Beckley Foundation, Drugwise's Harry Shapiro and psychedelic artist Joshua Levitas.
Josh's art can be viewed here:
http://www.joshalevitas.com/
And some of Amanda's research here:
https://beckleyfoundation.org/the-brain-on-lsd-one-page-summary/
Jacob Hawley is a BBC New Comedy Award Finalist, as seen on BBC3 and heard on BBC Radio 4.
If you've been affected by any of the issues discussed in this podcast, you can find help and support here: https://www.bbc.co.uk/programmes/articles/1kS7QTDB16PWkywhsXJLzxz/information-and-support-addiction-alcohol-drugs-and-gambling
Jacob Hawley: On Drugs is a BBC Studios production for BBC Sounds.
Art by Made Up
Music by Buddy Peace
Producer: Nick Coupe