Main content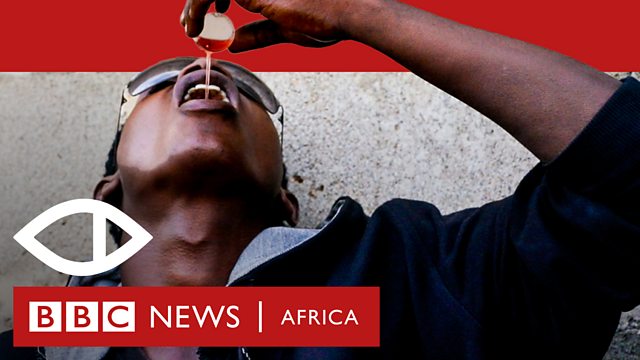 Sweet Sweet Codeine - What Happened Next?
In Nigeria, thousands of young people are addicted to codeine cough syrup – a medicine that's become a street drug.
The Nigerian senate estimates that 3 million bottles of codeine syrup are drunk every day in just two states – Kano and Jigawa.
BBC Africa Eye went undercover to investigate the people behind Nigeria's cough syrup crisis. One year later, new laws have come into effect in Nigeria to protect it's youths from the chains of codeine addiction. But just what happened next?
Subscribe to our channel for more investigative journalism. Nothing stays hidden forever.
Subscribe: http://bit.ly/subscribetoafrica
Website: https://www.bbc.com/africaeye
Facebook: https://www.facebook.com/bbcnewsafrica/
Twitter: https://www.twitter.com/bbcafrica/
Instagram: https://www.instagram.com/bbcafrica/
Duration:
More clips from Africa Eye