Main content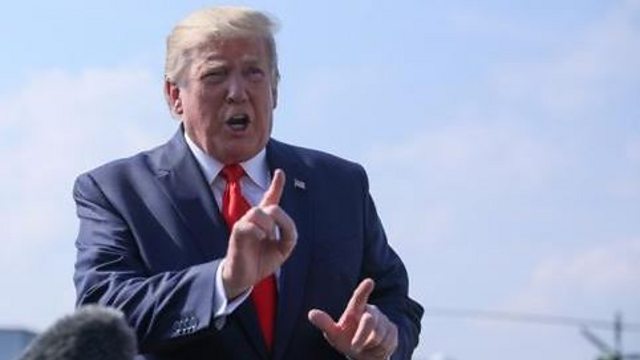 UK ambassador criticises Trump
What is the state of US-UK relations after a leaked email criticising Trump?
Sir Kim Darroch, the UK's ambassador in Washington, described Donald Trump's administration as "inept" in emails. Trump hit back saying he "has not served the UK well". We hear from Nigel Farage who says the ambassador should "not be around"; former defence secretary Michael Fallon; and International Trade Secretary Liam Fox who says Sir Darroch's comments are not the view of the British government.
(Image: Donald Trump. credit: BBC)
Podcast
Insight, analysis and debate as key figures are challenged on the latest news stories.