Main content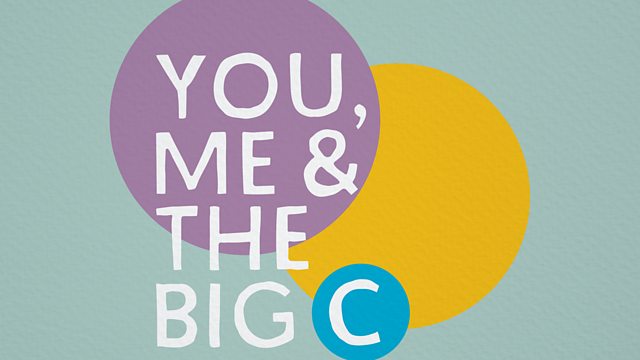 About The Rare Cancers
BBC newsreader Kate Williams, Jack Morgan and Dr Paul Huang join the #YouMeBigC team to talk about rare cancers.
BBC newsreader Kate Williams and Jack Morgan join Deborah James, Lauren Mahon and Steve Bland to talk about the challenges they've both faced after being diagnosed with rare cancers.
Plus Dr Paul Huang, a team leader in molecular and systems oncology from the Institute of Cancer Research, answers their questions and explains some of the difficulties when researching into uncommon cancers.
You can get in touch by using #YouMeBigC across all forms of social media.