Main content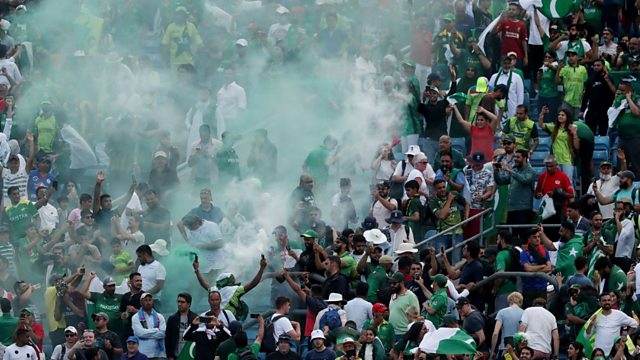 CWC Day 31: Pakistan squeeze past Afghanistan, and England prepare for India
Reaction to Pakistan's tight win vs Afghanistan, and Eoin Morgan joins us ahead of India
The pressure is mounting on England after Pakistan squeezed past Afghanistan on day 31 – Aatif Nawaz and Daniel Norcross were watching at Headingley.
Meanwhile Eoin Morgan joins the podcast to talk about Jonny Bairstow's comments, Jason Roy's fitness and the pitch at Edgbaston.
Australia win yet again, this time against New Zealand at Lord's, and we make progress in our efforts to find a listener to this podcast from every country in the world.
Podcast
Insight and analysis from the Test Match Special team, plus interviews with top players.