Main content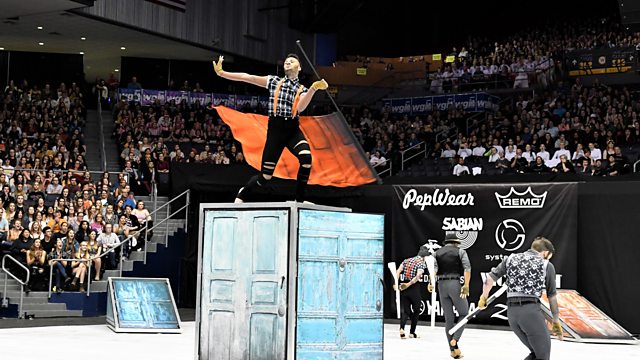 Marching to the coolest beat
Students throw sabers and rifles in the American Sport of the Arts.
An unlikely pageant takes place every year in the American Rust Belt town of Dayton Ohio. Three hundred teams of high school and college students have made it to the finals of a national competition known as the Colour Guard. In a giant sports arena, they throw, spin, and twirl flags, sabers and wooden rifles. It requires risk, skill, attentive teamwork, dramatic storylines and soundtracks. The subjects of performances this year ranged from the death of a pet to tornados to women in rock music history to bullying. Each group has about seven minutes to impress the judges. The competitors have practised for six months. Many travel across America in buses. Most come from small towns and the activity is not well funded by schools. Yet these young people insist that this is the high point of their lives.
Podcast
Download the latest documentaries Investigating global developments, issues and affairs.