Main content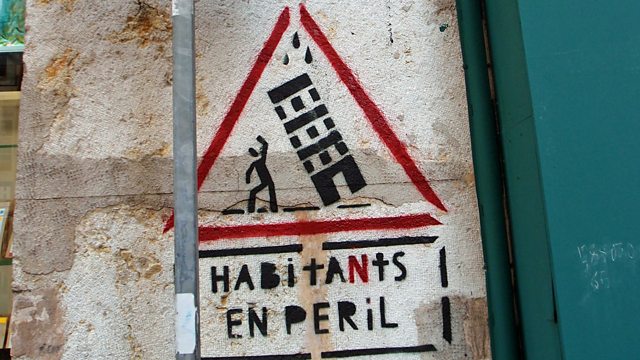 Marseille: France's Crumbling City
In France's second city, the collapse of two buildings killing eight people has prompted popular anger and political scandal. So why is Marseille falling apart?
On the 5th November last year, two apartment buildings collapsed in Marseille's historic centre. Eight people died in a tragedy which has sent shockwaves through France's second city, and the country.
The accident shed light on something that residents have been saying for years: Marseille's city centre is falling apart. After decades of neglect by slum landlords, the poor, multi-ethnic area in the heart of the city is in a desperate state of disrepair. In a frantic attempt to avoid further disasters, the local government has evacuated thousands of residents from the area - and hundreds are still staying in hotels.
This tragedy has morphed into a political scandal which is shaken Marseille to the core – and anger at the local authorities is still palpable.
Presenter: Lucy Ash
Producer: Josephine Casserly
(Image: Graffiti in the neighbourhood of Noailles, Marseille. Credit: BBC)
Podcast
Download the latest documentaries Investigating global developments, issues and affairs.