Main content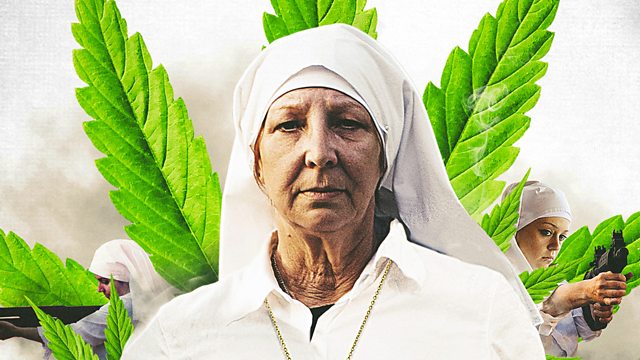 'My husband betrayed me. Now I'm a nun selling weed'
When Christine Meeusen discovered her husband had stolen vast sums of money from her, her life took a very different turn - as head of a group of nuns selling cannabis products.
In 2008, high-flying telecoms consultant Christine Meeusen discovered that her husband of 13 years, and the father of her three children, had siphoned off hundreds of thousands of dollars to his own bank account.
Not only that, but he was a bigamist as he had never actually divorced his first wife.
So she channelled her shock and anger into a new career and a new identity as Sister Kate, the head of a new age order of women who dress like nuns, and who grow and sell cannabis products in Merced, California.
They call themselves the Sisters of the Valley and a documentary, Breaking Habits, has been made about their sisterhood.
Sister Kate told her life story to 5 Live's Emma Barnett.