Main content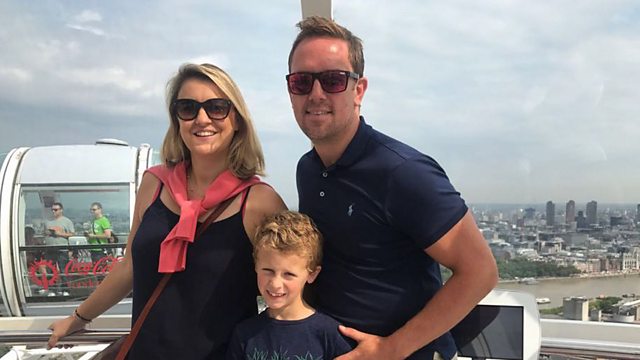 Simon Thomas: 'Kids show us something truly amazing'
TV presenter Simon Thomas has told BBC Radio 5 Live about the impact of his wife's death on him and their son.
Ethan was eight years old when Gemma died in 2017, three days after being diagnosed with acute myeloid leukaemia.
Speaking to Nihal Arthanayake, Simon Thomas said: 'I think kids who go through this show us something truly amazing'.
This clip is from Nihal Arthanakaye on Thursday 13 June 2019.
Duration: