Main content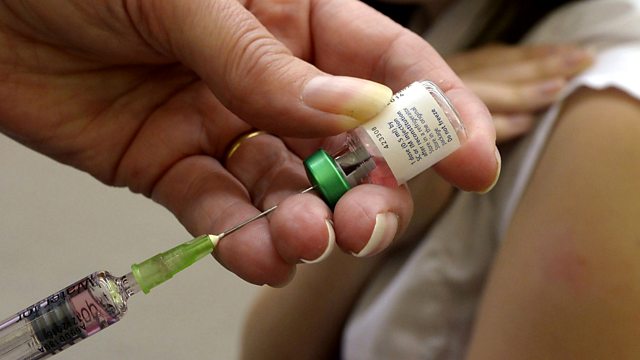 Vaccination: The global picture
Which psychological approaches can be used to persuade people to vaccinate their children against diseases like measles, which is seeing a resurgence across Europe and America?
The Wellcome Trust reveals how attitudes towards vaccinations vary around the world in its Global Monitor. The most vaccine-sceptical country is France – because of scares around vaccines. In neighbouring Germany one state has approved plans to make vaccinations compulsory because of low rates. But in Madagascar where more than 1200 children have died since last autumn from measles, parents walk for miles to have their children inoculated. What can be done to persuade people to vaccinate?
Podcast
Download the latest documentaries Investigating global developments, issues and affairs.