Main content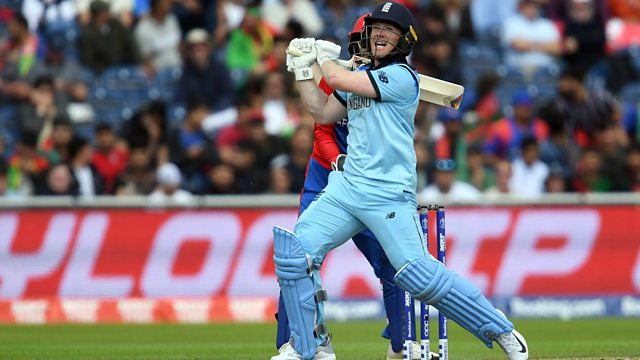 CWC Day 20: Captain Morgan's Joy of Six
Eoin Morgan launches an astonishing blitz of six-hitting to send England top.
England have gone top of the World Cup standings thanks to an astonishing blitz of six hitting from Eoin Morgan, writing himself into the record books in the process.
And whilst it was Afghanistan's bowlers on the receiving end of the barrage, we discuss their remarkable journey from the sport being banned by the Taliban to mixing it with the best on the world stage.
Podcast
Insight and analysis from the Test Match Special team, plus interviews with top players.