Main content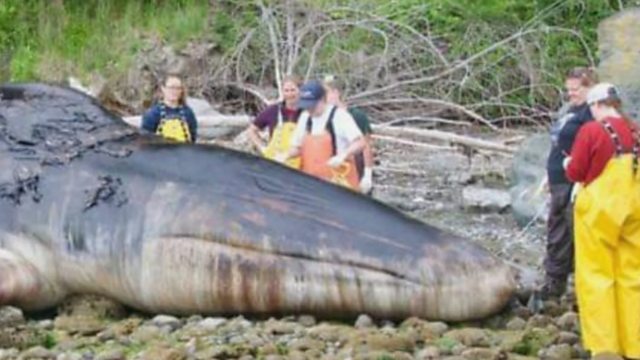 I have a 40-foot whale in my front yard
In the US, 70 dead whales have been found washed up on the West Coast in the last few months. It is the highest number in 20 years.
Scientists think it is because of declining food sources in warming ocean waters.
With local organisations struggling to find ways to dispose of the carcasses, volunteers are being called upon to give up space on their properties where whales can decompose naturally.
Mario Rivera is one of those volunteering.
(Photo: The whale carcass. Credit: Mario Rivera)
Duration: