Main content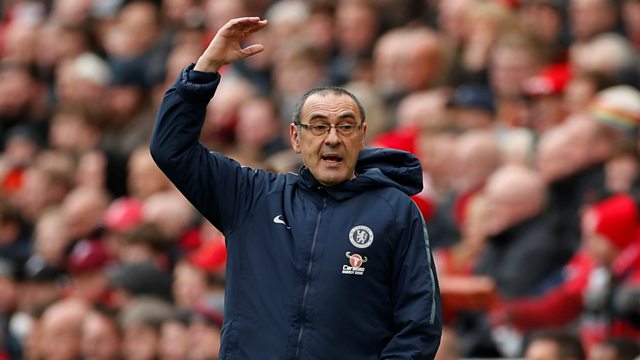 So long Sarri and is Pogba next?
So Maurizio Sarri finally leaves Chelsea and heads to Juventus
Caroline Barker is joined by Manchester United manager, Casey Stoney and former Scotland and Chelsea winger, Pat Nevin on this episode of the Football Daily. They discuss the news that Maurizio Sarri has left Chelsea and is now the new manager of Juventus. They get reaction from Italy and find out what Juve fans might make of him at the club and how he might deal with the likes of Aaron Ramsey and Cristiano Ronaldo. Also the team discuss who could take over the vacant role at Chelsea. And could Paul Pogba be leaving Man United this summer? He has made comments to reporters in Tokyo saying, "this summer could be a good time to move elsewhere." So what do Pat and Casey make of these reports? You will have to listen to the pod to find out. And not only that, Caroline and Casey 'bust the myths' with former USA goalkeeper, Hope Solo and get all the latest from the Scotland and England camps ahead of their World Cup games on Wednesday.