Main content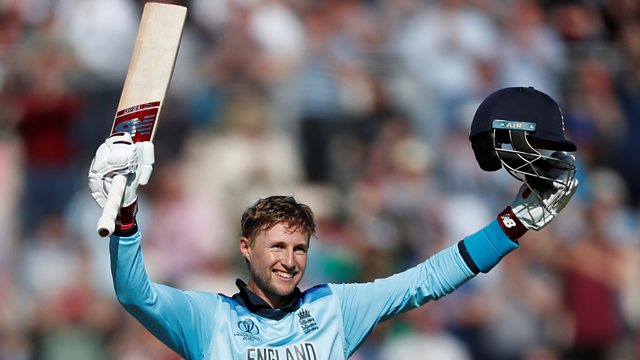 CWC Day 16: Root's heroics, Woakes at 3, and England's 'perfect performance'
Michael Vaughan and Sir Alastair Cook reflect on England's 'perfect performance'
Michael Vaughan, Sir Alastair Cook and Jonathan Agnew reflect on England's 'perfect performance' to beat West Indies by 8 wickets, but there are concerns about injuries to Eoin Morgan and Jason Roy. We hear from Joe Root, who scored a century and took two wickets, as well as Morgan and an angry Fazeer Mohammed tells us why he's had enough of West Indies' 'showboating'.
Glenn Hoddle joins the podcast to talk about his love of cricket, and what it was like to face Joel Garner.
And Andy Zaltzman gets very excited as history is made as England win back-to-back victories at a World Cup against Test level opposition, and then even more excited as someone e-mails him about 'Eddie Hemmings World'.
Podcast
Insight and analysis from the Test Match Special team, plus interviews with top players.